Meebli solves your equipment requisition complexities
Meebli gives you visibility into your rentals at every stage, simplifying your equipment rental process. Renting equipment has never been this easy!
Let us know if you are interested!

Request equipment from anywhere
Field workers can request equipment needed for a job using their mobile devices. Requisitions will be tracked through their entire lifecycle, ending when equipment is returned to the supplier.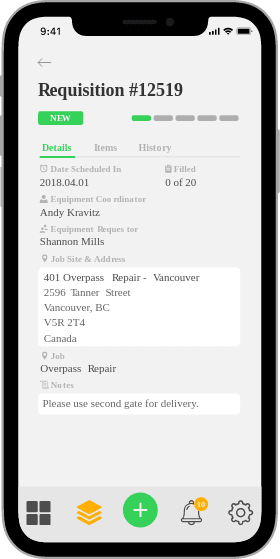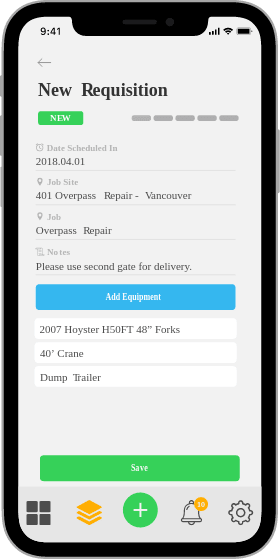 Manage everything in one place
Meebli notifies equipment coordinators of new requisitions. Every requisition entered into the system is saved and tracked. No equipment is lost or returned late, avoiding fines and overdue fees.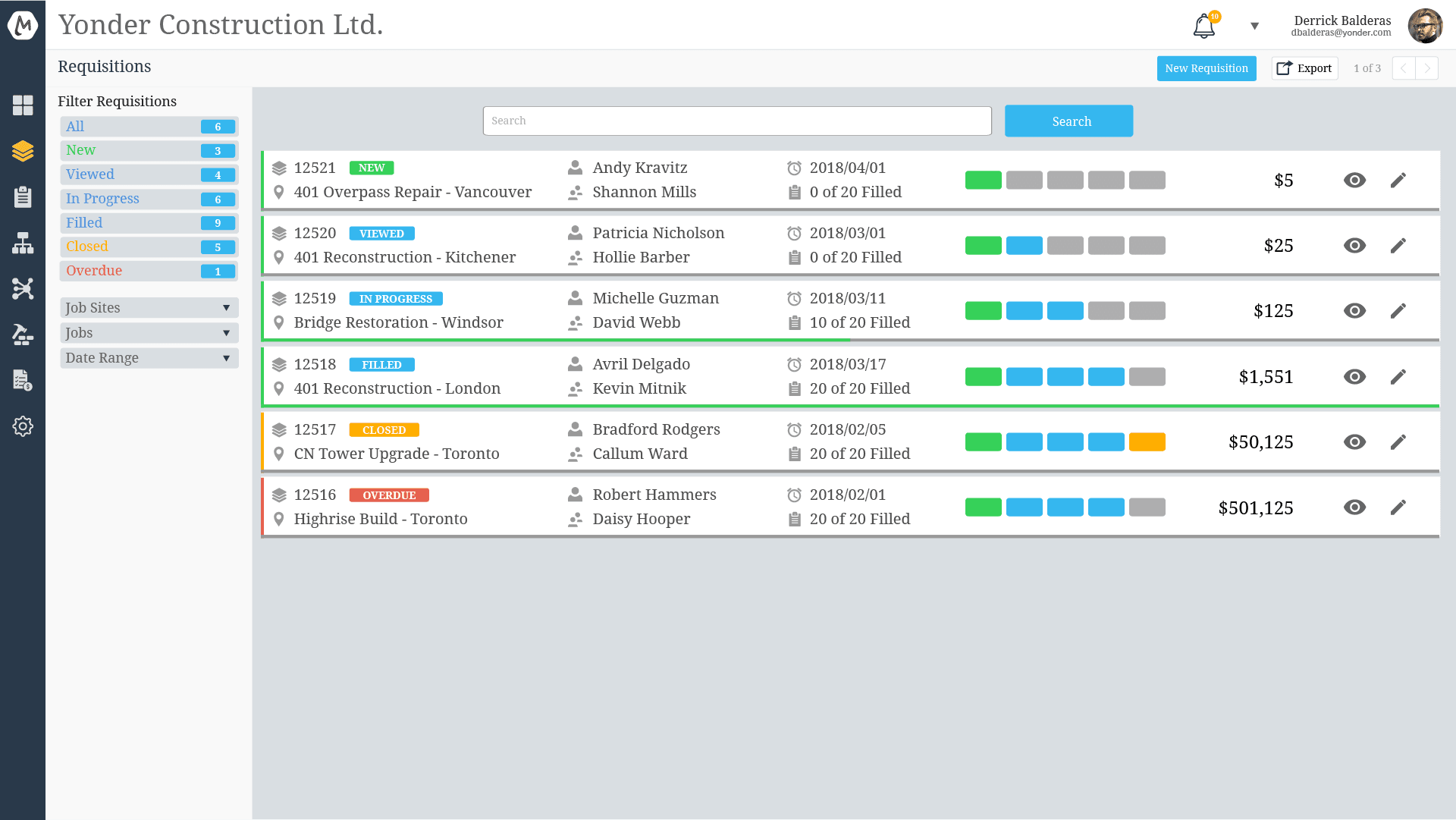 Requisition forms are simple to fill
Equipment coordinators process the requisitions from approved suppliers. Information entered is tracked and automated so requisitions can be handled quickly and efficiently.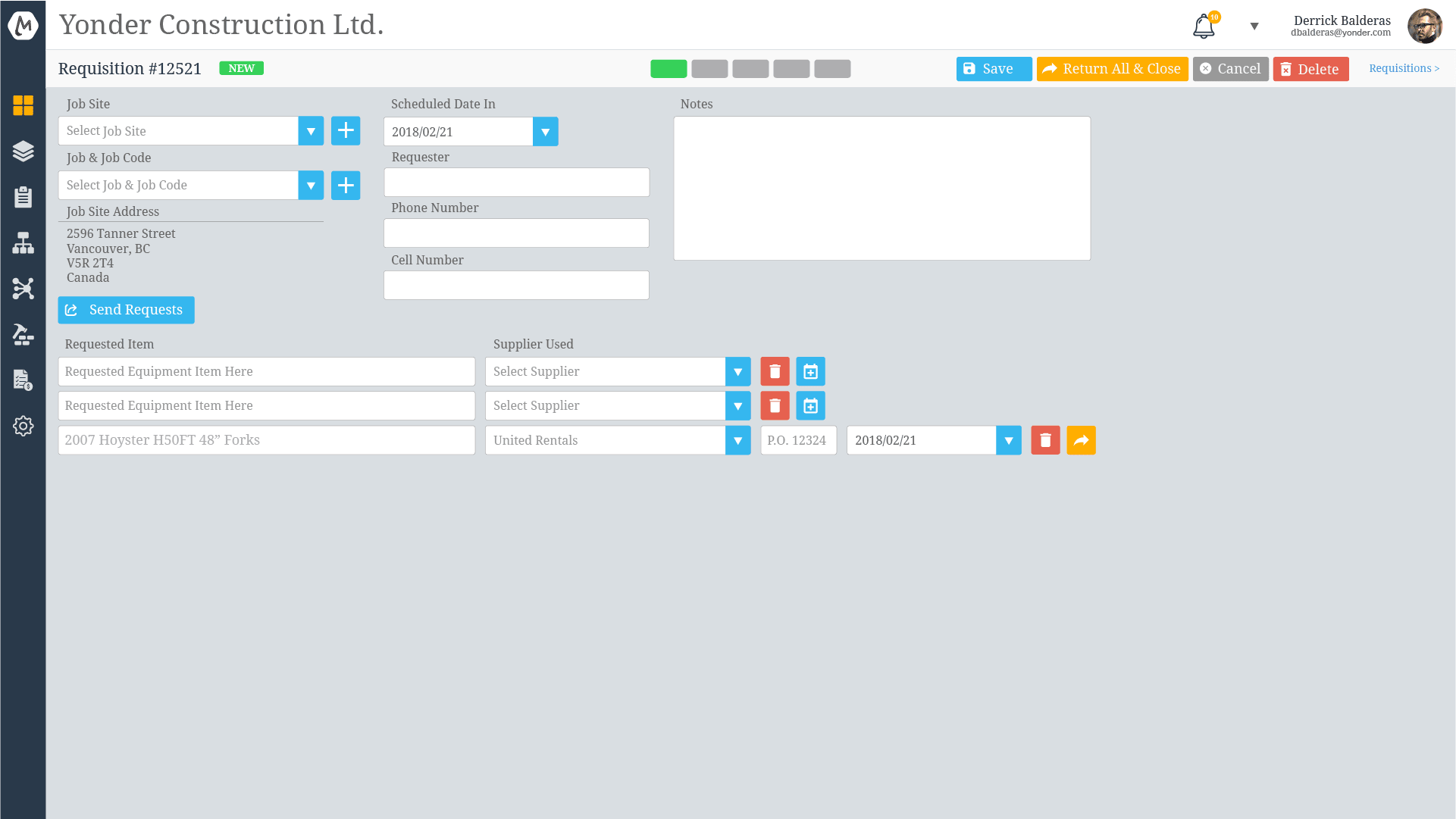 Meebli generates emails for suppliers
Once the requisition is complete, the system will generate emails to be sent to suppliers. The email template can be fully customized to suit any format.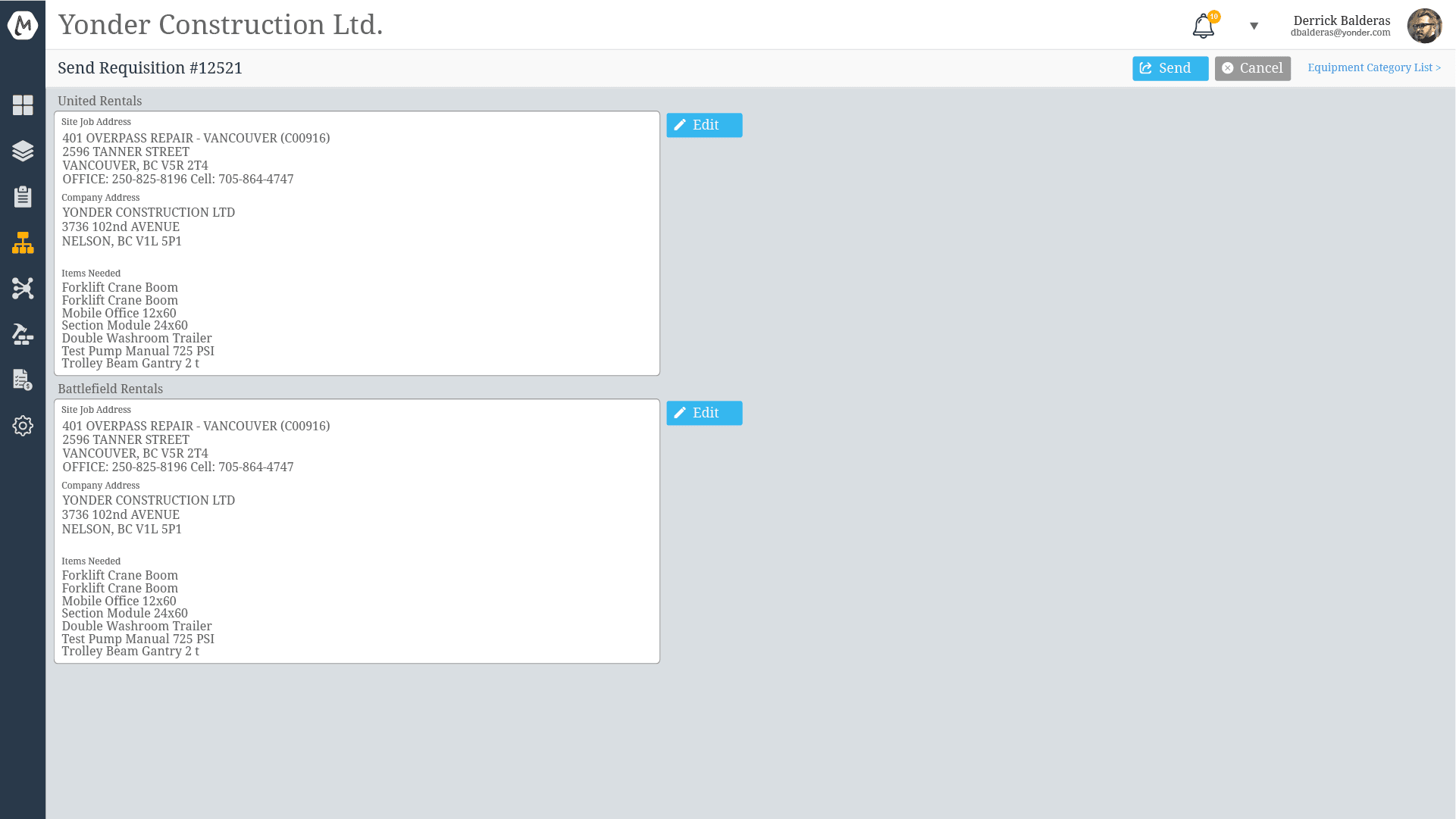 Request equipment from anywhere
Requisition rental equipment directly from the job site with your mobile device. Field workers communicate promptly and efficiently with your equipment coordinators.

Meebli notifies you of important events
Meebli will let you know when equipment needs to be returned. Notifications on equipment pickups are verified with field workers and suppliers. Never pay for idle equipment.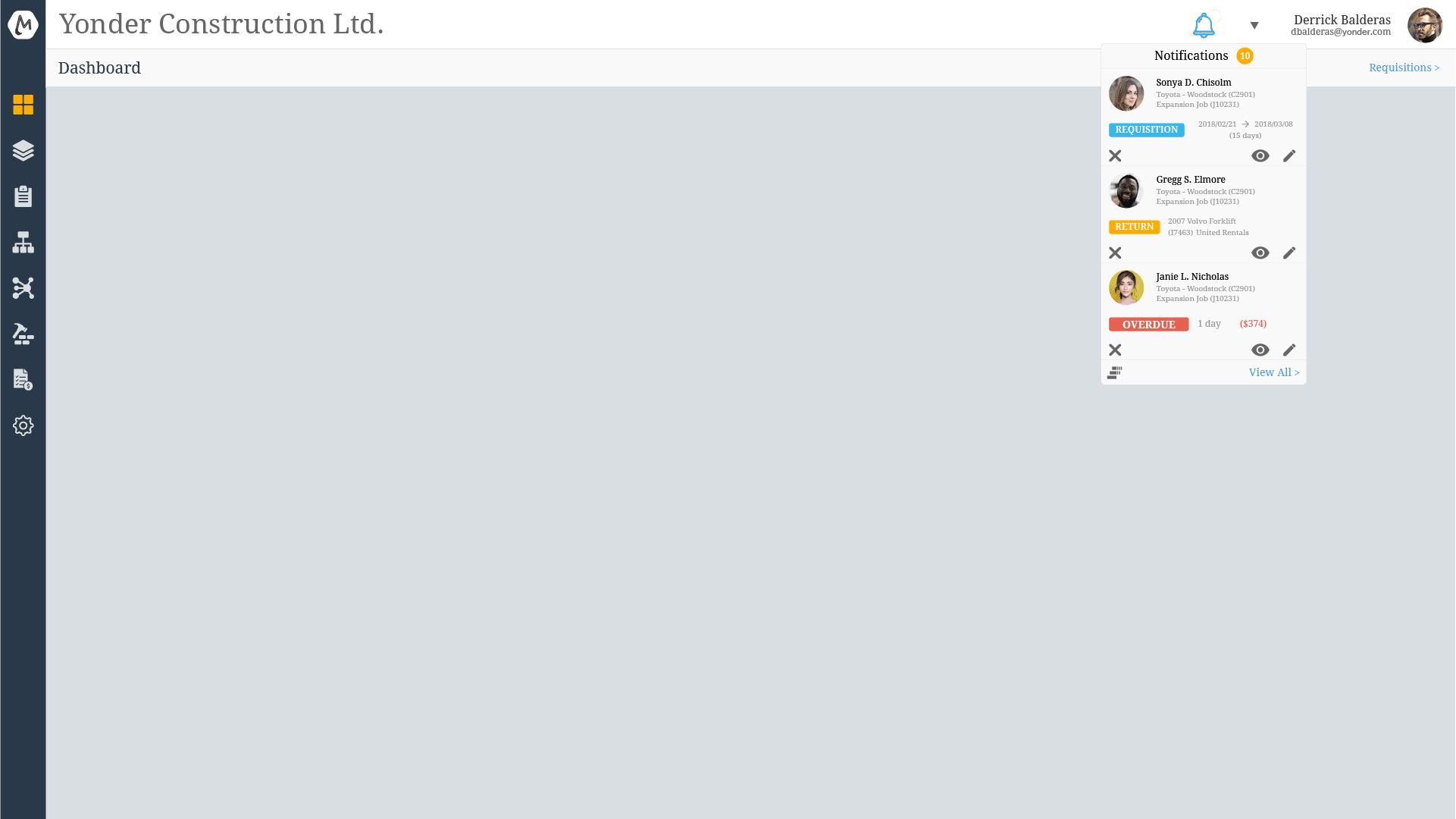 Detailed equipment overview
Meebli provides a detailed overview of all your equipment on rent. With a quick glance, you can see the status of each piece of equipment you are renting.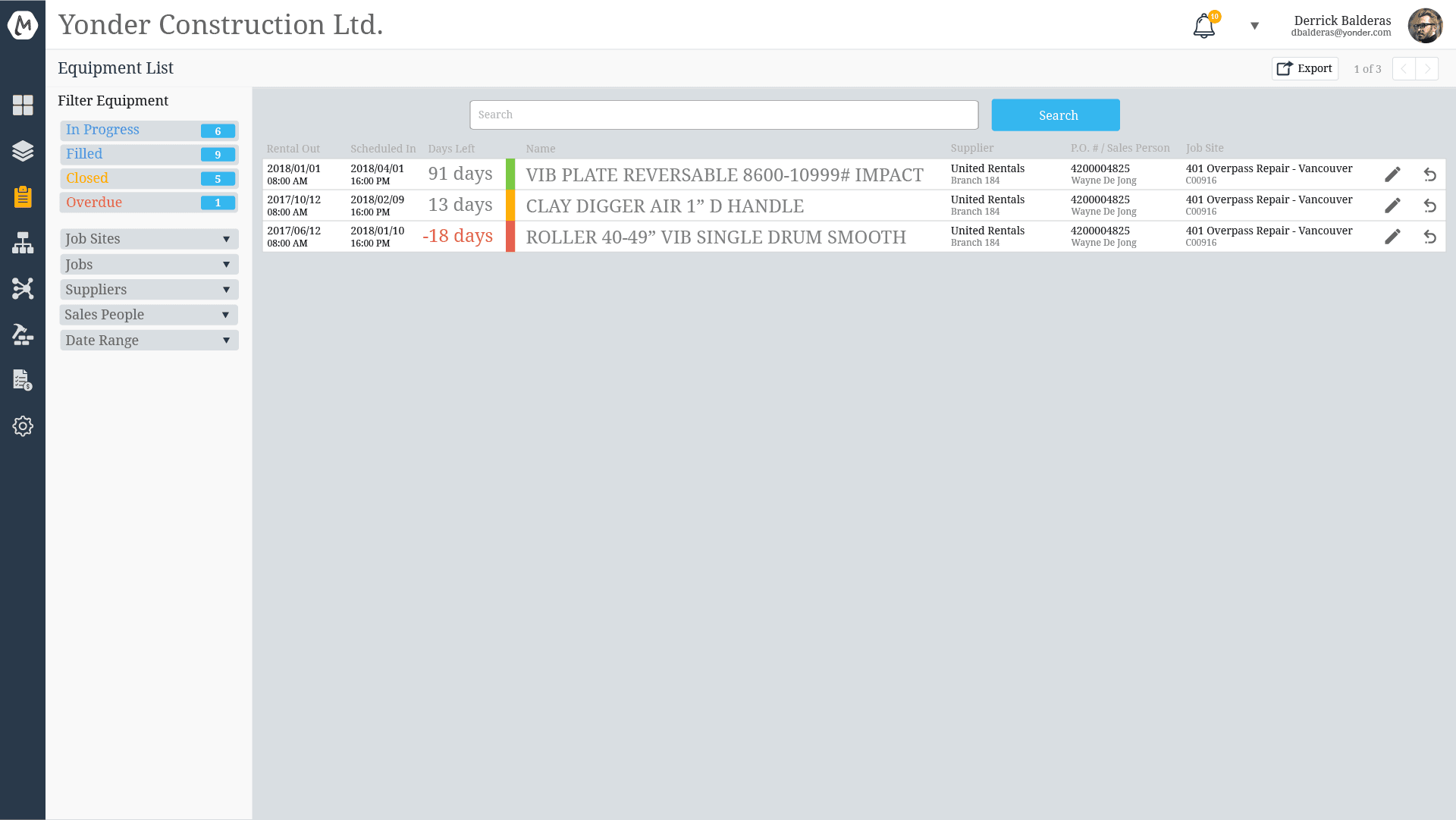 Manage all job sites & jobs
Add job sites with any number of jobs per job site to Meebli. Requisitions can be created at a job site level for equipment that might be shared between jobs, or at the job level for equipment that does not need to be shared. This allows you to track your equipment at any level, how many pieces of equipment are currently at this job site, or how much you are spending on equipment for this specific job at this job site.

Manage your suppliers
Meebli manages your suppliers with the added ability to specify preferred suppliers. Spending targets and percentages of rental expenses are tracked to meet targets set by management.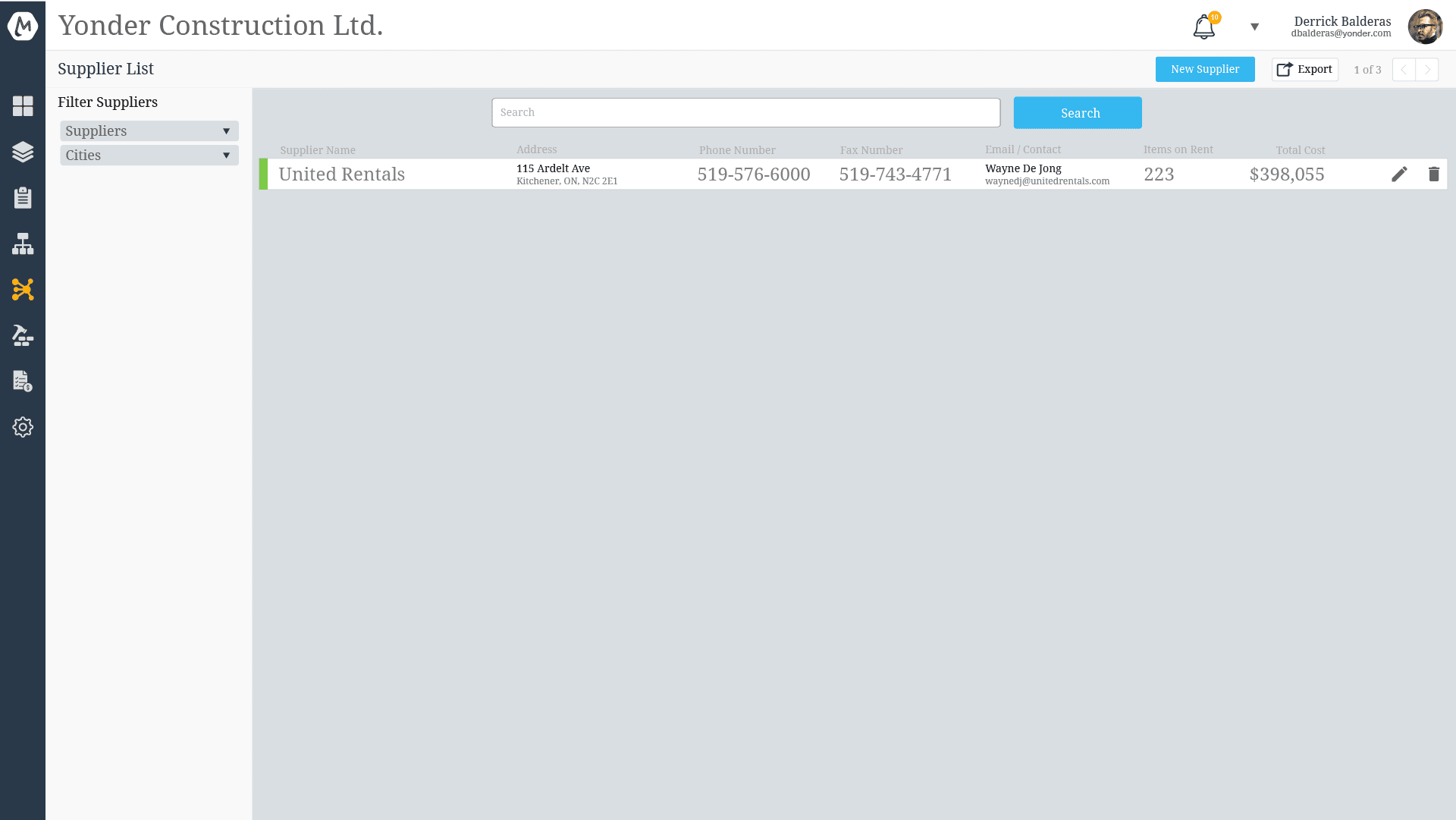 Import your price lists
Import all of your supplier price lists and Meebli will provide you with the lowest equipment price available. Preferred suppliers and spending targets are taken into account.